Detailed Product Description
Best material:PVC with different thickness
Color:White/black/transparent
Dimension:8cm*1.2cm*0.35mm
Approve of printing logo


Collar stay,Collar stiffener,collar band
Material:PVC,
Color:white,black and others
Style:Nylon transparent,stainless steel,stainless steel surface finishing
thickness:0.25mm.0.35mm,0.50mm,0.65mm,0.75mm
Length:2.25",2.50",2.75",3",6.5cm,7cm
wide:8mm,1cm,1.2cm,9cm,
Common specification:
1/2"*2.25"*0.5mm
1/2"*2.50"*0.5mm
1/2"*2.75"*0.5mm
1/2"*2.25"*0.65mm
1/2"*2.50"*0.65mm
1/2"*2.75"*0.65mm
1/2"*2.50"*0.75mm
1/2"*2.75"*0.75mm
1/2"*3.OO"*0.75mm
3/8"*2.50"*0.35mm
1/2"*2.50"*O.35mm
1/2"*2.50"*0.25mm
3/8"*2.50"*0.25mm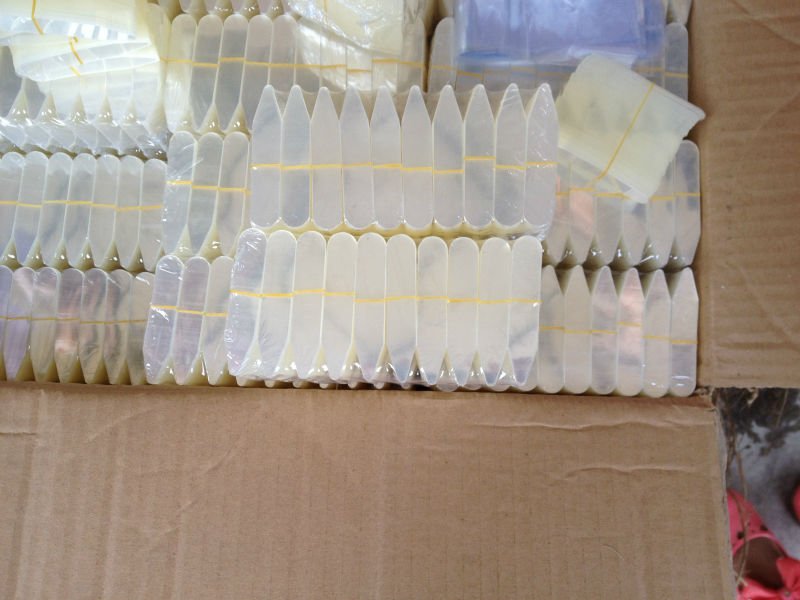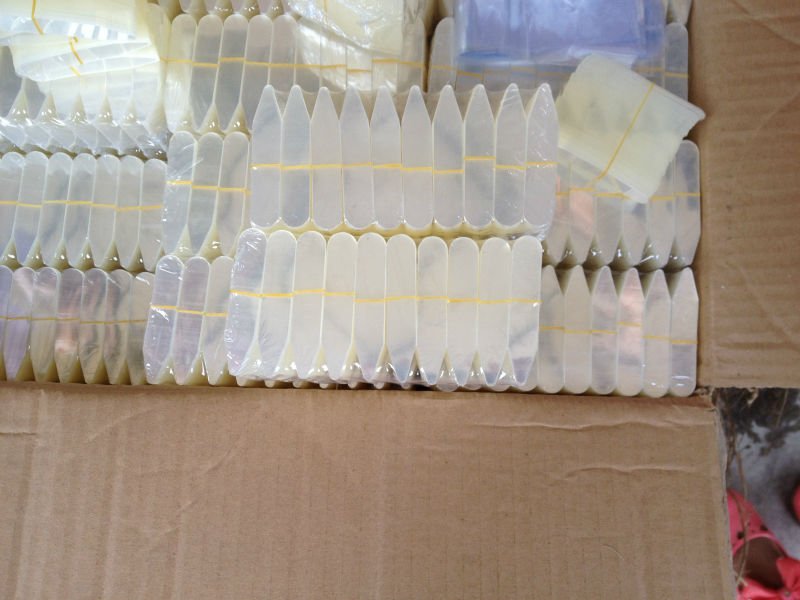 Wuxi Mingyu Haberdashery Factory was found 2004.And is professional producer of PVC/PS/PET collar band, Butterfly, Gusseted films, Collar stay, Shirt cardboard, Paper collar band, all kinds of garment clips, Sleeve Clip, and plastic clothes hanger. Copper/stainless steel x shaped clips. PP/OPP/PE plastic shirt packing bag, Pearl pin, Silvery pin, and a series of shirt accessories.
We have modern advanced automatic production equipment, like pressing punch, Injection Mould machine, Indentation machine and so on. All those promise the high rate of production and delivery on time. With the high development of our factory, We have established a cooperation relationship with well-known enterprise. and we have exported to United States, Germany, Italy, Japan, Korea, and all around the world.
In line with the purpose of quality first, providing service to customers with full sincerity, We Welcome you to visit us and call us for consultation.
Add:Yan Shui Zhuang Village, Ganlu, E'hu Town,
Xi shan Region, Wu xi City. Jiangsu Province. China
Tel:0086-510-88758039 mobile phone:15161522993
Fax:0086-510-88751067